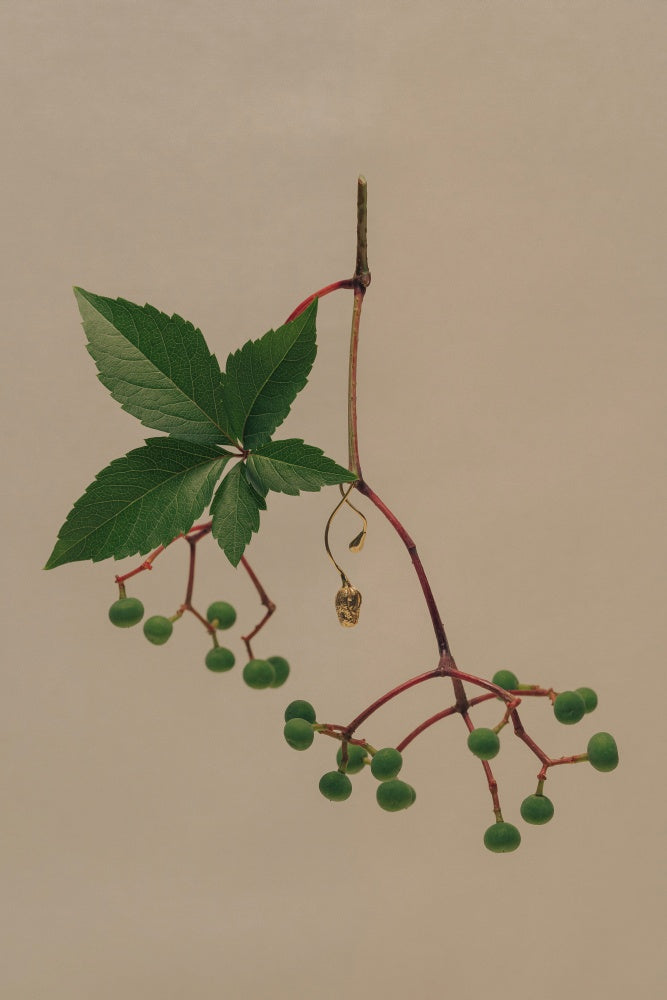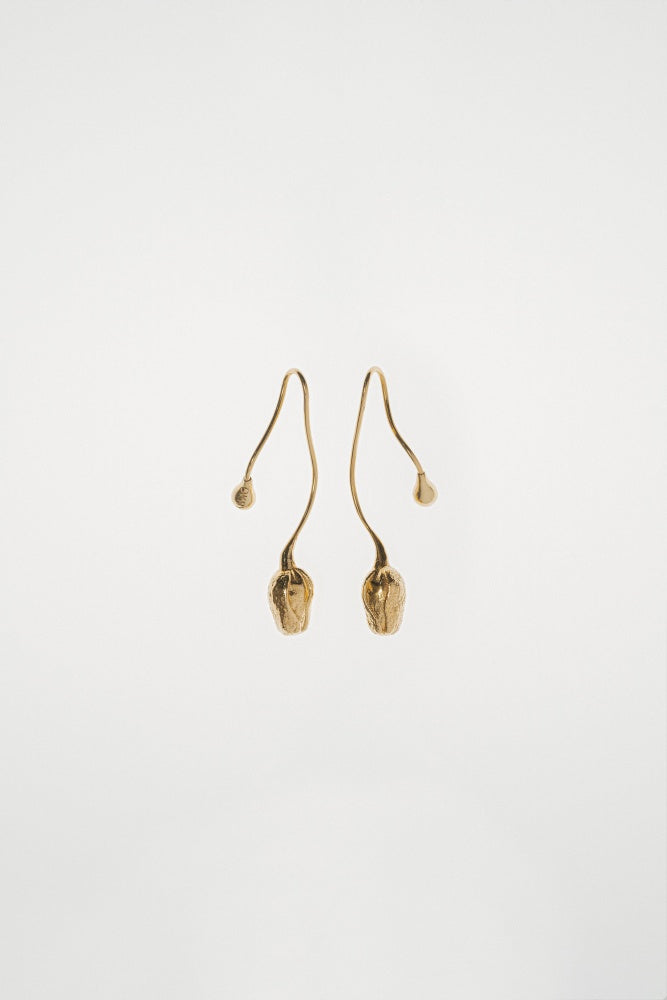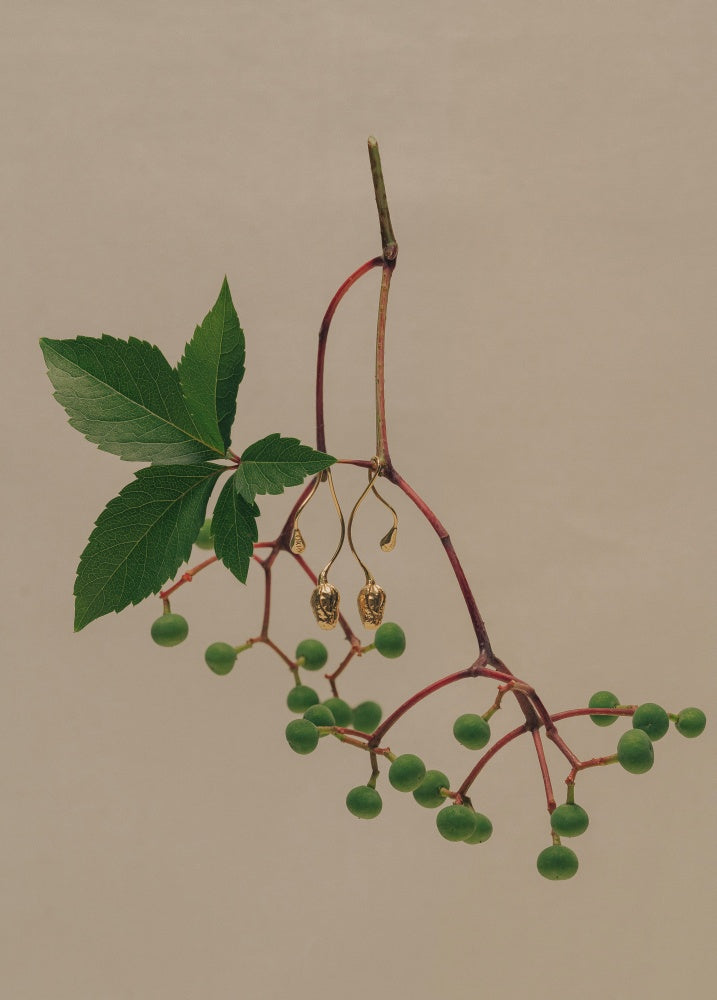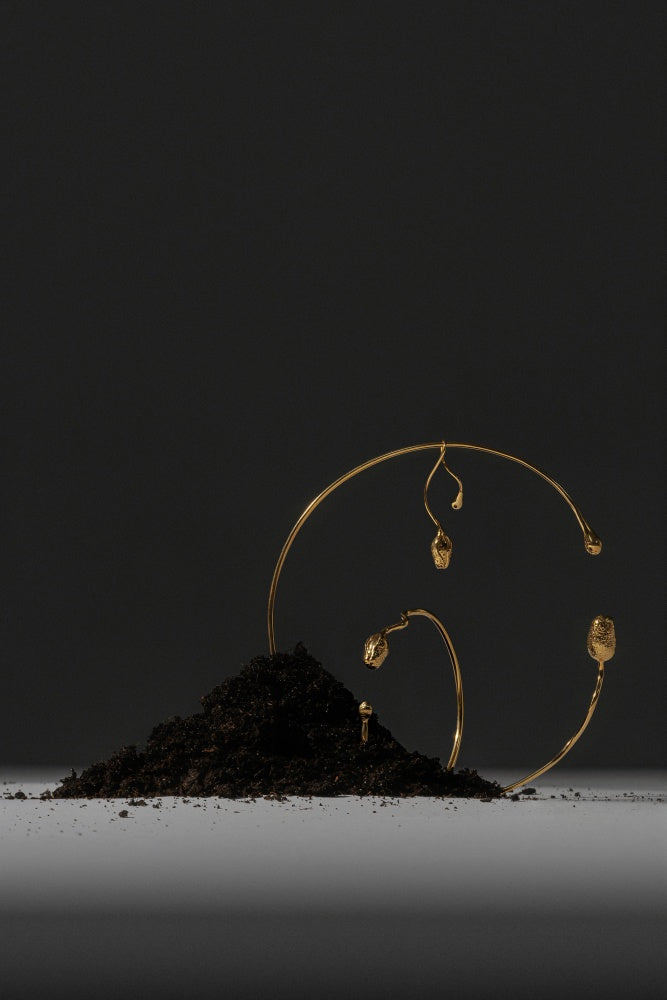 Twisted Earrings with Poppy Bud and Dew Drop
Sale price
₴5,100.00
Regular price
Details:
Twisted earrings with a poppy bud and a dew drop
O'KRYK's first jewelry collection From the Root is dedicated to the changes in each of us. Pieces of jewelry were inspired by the power of a woman and the cycle of her life. Made of silver with gilding. A poppy bud with a drop of dew symbolizes the beginning - the moment when a woman has the most strength. Woman a moment before her best state. Which is always.

More information:
Color: gold
Composition: 925 silver with 24k gold plating
Product weight: 8g (4gr each)
Handmade
Size: one size
Jewelry is sold in a branded gift box

Care:
We recommend to remove jewelry before washing hands or taking a bath, as well as avoiding contact of jewelry with cosmetics, detergents, and cleaning products.
Store pieces of jewelry separately in the bag that comes with the kit and in a room with low humidity.
Jewelry can be damaged if dropped or hit.
Use dry flannel or microfiber cloth to clean the item.